2021 Mercedes-Benz GLB

2021 Mercedes-Benz GLB
The angular GLB-Class sits exactly between the GLA and the GLC crossover for Mercedes. Some of the GLB design lines are common to the larger GLS-Class. As a box-shaped crossover, the 2021 Mercedes Benz GLB offers 7 seats. The third row of seats, a first in the segment, is optional here, but more suitable for children. This comfortable crossover offers a lot of luxury. In addition to the GLB 250, buyers can also see the AMG® GLB 35 here.
Choose from these Trims available at Mercedes-Benz of Cincinnati:
The Mercedes-Benz GLB 250 is a good alternative for people looking for a premium SUV in 2021. It's the perfect blend of affordability, sophistication, and practicality for empty nesters and small families. Trims available for the 2021 Mercedes Benz GLB are:
GLB 250 4MATIC®
GLB 250
AMG® GLB 35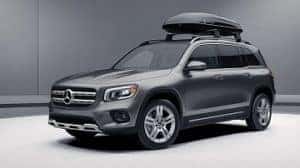 Exterior Appearance:
The Mercedes GLB is the company's cheapest three-row crossover SUV. It has a square and vertical shape with a few rounded corners to place it directly in the universe of Mercedes-Benz SUVs. From the outside, it looks more comfortable on sandy roads than the smaller GLA-Class and the larger GLC-Class. The GLB is if the original Benz M-Class, measuring 182 inches long and 72 inches wide. Large LED headlights flank a large radiator grille with the Mercedes Tristar logo, which can be illuminated if desired. Without a kitschy coupe-like curtain, the long roofline tapers towards the rear. It's a simple and traditional SUV design that can be dressed up; The AMG® Line and Night packages deepen the chin spoiler and bring shine to the larger 20-inch wheels. Expect heated side mirrors here. The sides and rear of this vehicle give it a distinctive box-like appearance. Gift. Expect an aggressive diffuser and two chrome-plated tailpipes at the rear.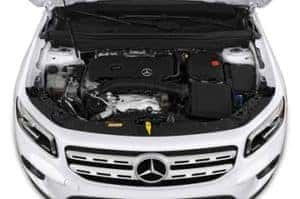 What are the Engine Options?
The Mercedes GLB 250 is equipped as standard with a 2.0-liter turbo engine with 221 hp and 258 lbs.-ft of torque. The AMG® GLB 35, on the other hand, has a more powerful 2.0-liter turbo engine with an output of 302 hp and 295 lbs.-ft of torque. Both engines are equipped with an 8-speed DCT automatic transmission (dual-clutch transmission).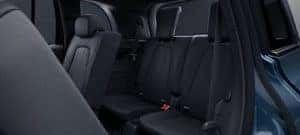 Interior Appearance:
For all variants, the same key fob is offered. The interior of the 2021 Mercedes-Benz GLB is offered in a choice of materials and colors. The GLB's cockpit is based on the best of the G-Class and GLS-Class. Features include:
Amber Lighting
25-inch Instrument Display with Digital Cluster (Premium Package)
Dual Zone Climate Control
12-Way Power Adjustable Seats
3-inch Touchscreen Infotainment Systems (Premium Package)
Synthetic Leather Upholstery
Leather Wrapped Steering Wheel
Memory Seating for 3
Leather Door Panels with Wooden Trim
Heated and Ventilated Seats (optional)
24 Cubic Feet of Cargo Space
Very Spacious in the 2nd Row
Rear AC Vents
Optional Third Row
Power Panoramic Sunroof with Dual Setup
Very Spacious in the 2nd Row
Butterfly-Shaped Armrest Console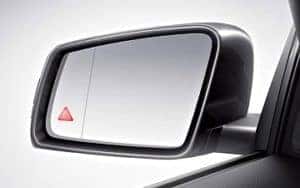 Safety Features:
Active Lane Keeping Assist
Advanced Adaptive Cruise Control
Forward Emergency Braking with Pedestrian Detection
Evasive Steering Assist
Blind Spot Monitoring
For more information on the 2021 Mercedes-Benz GLB available at Mercedes-Benz of Cincinnati, visit their website: https://www.mbcincy.com/2021-mercedes-benz-glb-price/