Best Cincinnati Date Night Spots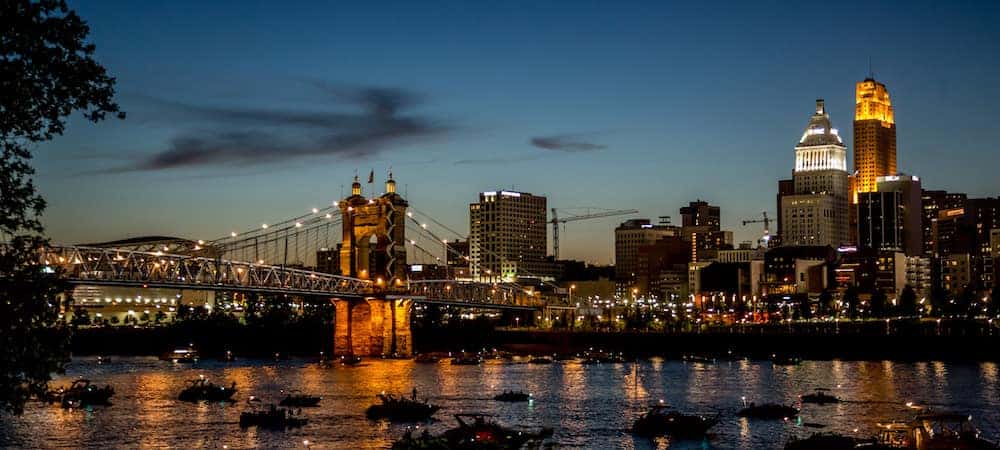 When planning a night away at a bed and breakfast with your special someone, you want it to be memorable. Peruse our list of the best date night spots to find an indoor or outdoor activity you are both sure to love in the Cincinnati area. Or, check out our list of the best Italian restaurants in and around Cincinnati if you're looking for a delicious and romantic sit-down eatery.
City Brewery Tour
The Cincy Brew Bus is a tour created by beer lovers for beer lovers. Choose from several different tours filled with beer history, trivia, fun, and prizes. Hit major breweries around town and enjoy sampling some of their unique offerings. Relax and enjoy date night with your favorite beverage in hand.
Drive-In Movie
Looking for a twist on the classic dinner and a movie? Visit a piece of history, and enjoy some modern cinema, at the Starlite Drive-In Theater. For 70 years, this gem has been showing new releases and classics just a half hour from Cincinnati. Purchase some of their classic concessions or bring your own meal for a very memorable movie night.
Local Culture
You don't have to hit a large museum to experience the culture of Cincinnati. The celebrated Fountain Square is our pick for a low-key and cultured date night in the downtown area. Offering up music, shows, and more, there are plenty of opportunities for a casual night out. Browse their events schedule and pick one that piques your interest. Enjoy a stroll downtown, or visit a local eatery afterward.
Ride Roller Coasters
Strap in for some excitement when you climb aboard a roller coaster at Kings Island. Head out for a night of thrilling rides, live entertainment, and all the funnel cakes you could ask for. Experience the chills of the Fright Fest and make sure you try the famed blue ice cream before you go. This is the perfect date night for a fun-loving couple.
Head Underground
Gain a new view of Cincinnati with the Queen City Underground Tour. Visit buildings that once housed 130 saloons, bars, beer gardens, and theaters while sauntering through Over-the-Rhine. Then prepare to go underground where you will make your way through old brewery tunnels and encounter a hidden crypt where some of Cincinnati's dead were first buried.
Play The Escape Game
Want to make your next date night epic? Play the #1 immersive adventure and you'll make memories together, discover hidden worlds, and have a blast in an escape room Here's how it works: You and your team will work together to find clues, overcome challenges, and ultimately complete a mission. You'll leave your date night feeling like a hero with new stories to tell!
We Bring You the City's Best at Mercedes-Benz of Cincinnati
When you are looking for something extraordinary in Cincinnati, from German restaurants to breweries to things to do, you can count on the team at Mercedes-Benz of Cincinnati to deliver. Contact us for more places to take your significant other that show off the most unique sides of Cincinnati.