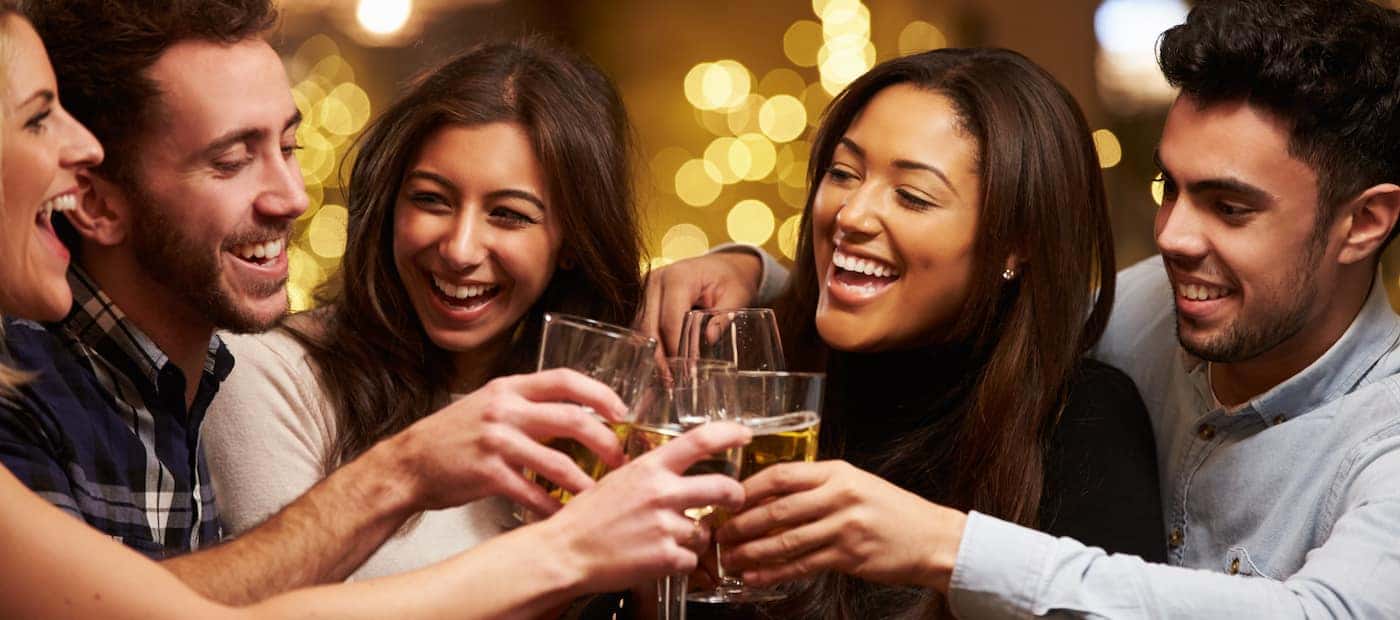 Cincinnati has a rich brewing history birthed by 19th-century German immigrants in the Over-the-Rhine neighborhood. That tradition continues today with an influx of excellent breweries that appeal to beer traditionalists to craft beer adventurers. When it comes to breweries in Cincinnati, Ohio, these are our favorites whether you're looking for brewing information or a great date night destination.
Rhinegeist Brewery
Rhinegeist Brewery was founded by two Californians, it takes its inspiration from the Blue Ash area's roots. They love to push the boundaries with their unique, high-quality beers that include traditional favorites, barrel-aged collectibles, an innovative Belgian-style line called Outer Reaches, and their own line of ciders. They offer several levels of brewery tours. Their taproom is located in a pre-Prohibition beer bottling plant.
MadTree Brewing Company
Along with being one of Cincinnati's top nightspots, MadTree Brewing Company has also become a pillar of the community through their partnerships with many local non-profits agencies. Their beer line-up includes plenty of experimental and seasonal IPAs and sour beers, along with a selection of classics available year-round. Their taproom is a friendly neighborhood meeting place, perfect for whiling away an afternoon after brunch.
Braxton Brewing Co.
Head across the river to Covington, KY and stop by the former garage that's now home to Braxton Brewing Co. Their limited releases include a pastry stout collaboration with Graeter's Ice Cream. The garage taproom pours all their year-round beers, a huge selection of seasonals, and their Braxton Labs line of experimental beers. For a real beer adventure head to the Braxton Labs location inside The Party Source in Bellevue, KY to get a first taste of what's brewing.
Urban Artifact Beer
Go to beer church when you go to Urban Artifact Beer! They're located in the decommissioned St. Patrick's Catholic Church that was built in 1876. They're also a music venue, hosting live music nearly every night since they started brewing. They specialize in heavily-fruited sour ales to be enjoyed at their concerts, in their music lounge, taproom, or at your special event hosted in their space.
Note: To help keep Cincinnati's roads safe, arrange for a designated driver or a rideshare service like Lyft or Uber to transport you from the brewery!
German Tradition Continues at Mercedes-Benz of Cincinnati
Just as beer brewing has evolved at the best breweries in Cincinnati, modern German technology and style are available at Mercedes-Benz of Cincinnati. Contact us for local recommendations or to learn more about our dealerships!