How to Change the Battery in Your Mercedes-Benz Key Fob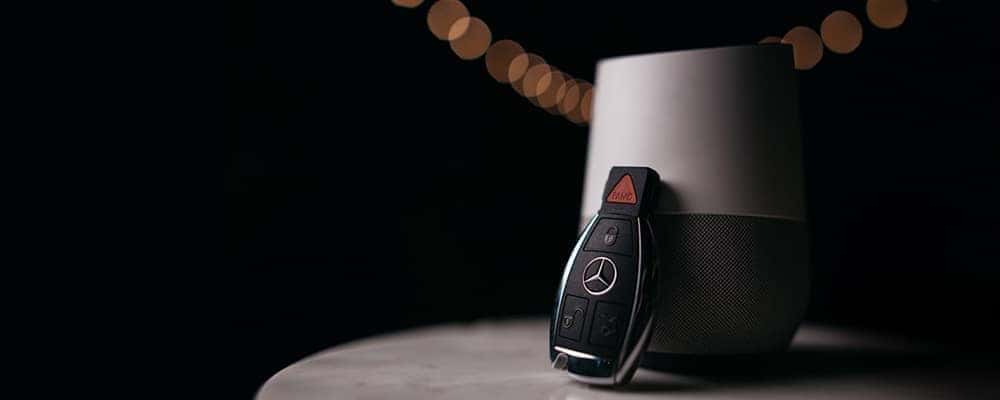 ---
Is the battery in your Mercedes-Benz Key Fob in need of a change? Learn the warning signs of a dying battery as well as the quick and easy steps to replace it yourself with Mercedes-Benz of Cincinnati.
When a Mercedes-Benz Key Fob Battery Needs Replacement
Not sure when to change your Mercedes-Benz key fob battery? There are several warning signs you can look for when you think it might be time to change the battery. Initial warnings can include:
You find that your vehicle becomes more difficult to start. If it takes multiple attempts or several minutes to start, that can be an indicator of a low battery.
If you no longer can lock and unlock your doors or set off the panic alarm that can also be a sign your battery is on the way out.
If a warning sign appears on your dashboard that indicates an issue with the charging system, that can mean that your key fob is losing battery power.
If you start to experience any of these warning signs, follow the instructions below to change the battery in your Mercedes-Benz key fob. This proactive step can prevent further issues when on the road in Blue Ash.
Replace Your Mercedes-Benz Key Fob Battery
When it comes time to change the battery in your Mercedes-Benz key fob, there are a few simple steps to follow:
Determine Your Key Type: You need to find out if you have a Chrome Key or a Smart Key since that impacts how the batteries are changed.
Get the Right Batteries: The newer Chrome Key needs one CR 2025 battery while the Smart Key needs two.
Smart Key: When changing a Smart Key pull the latch at the end of the key holder, stick your key horizontally into the open slot, and lift the battery compartment out to replace the batteries.
Chrome Key: For the Chrome Key battery, pull on the tab at the bottom, push the key into the narrow end of the slot to remove the cover, and replace the battery.
Get Mercedes-Benz Service Help at Mercedes-Benz of Cincinnati
Need help replacing your key battery? The technicians at our Cincinnati service center can help you with all your service needs at a reasonable price. Feel free to contact us with any questions, including how to reset the ESP® light and what a timing belt is. Make sure you check out our service specials before booking your appointment to find a discount on the Mercedes-Benz service cost.
More From Mercedes-Benz of Cincinnati
Searching for 3rd-row Mercedes-Benz SUVs in the Blue Ash area that's easy to navigate and park around the city? The Mercedes-Benz GLB has you covered! From the flexible GLB seating and cargo space to the plethora of interior comforts, the GLB interior is sure to impress even the pickiest car shopper. Explore the Mercedes-Benz configurations, interior…

The Mercedes-Benz A-Classis an entry-level compact sedan that measures up to the exacting standards of Mercedes-Benz. With competitive performance specs and a striking design, there's a lot to love about this car. Mercedes-Benz of Cincinnati covers the amenities and features in the 2021 Mercedes-Benz A-Class interior for Cincinnati drivers looking into this car below! Get a lease…

If you're looking at updating a stellar compact SUV with the latest features on the Mercedes-Benz lineup, the 2021 Mercedes-Benz GLC is in Cincinnati at Mercedes-Benz of Cincinnati. A great compact SUV is marked by its well-designed interior, which the Mercedes-Benz GLC compliments with stellar luxury amenities. Want to know more? Mercedes-Benz of Cincinnati covers the 2021 Mercedes-Benz GLC…