How to Change the Battery in Your Mercedes-Benz Key Fob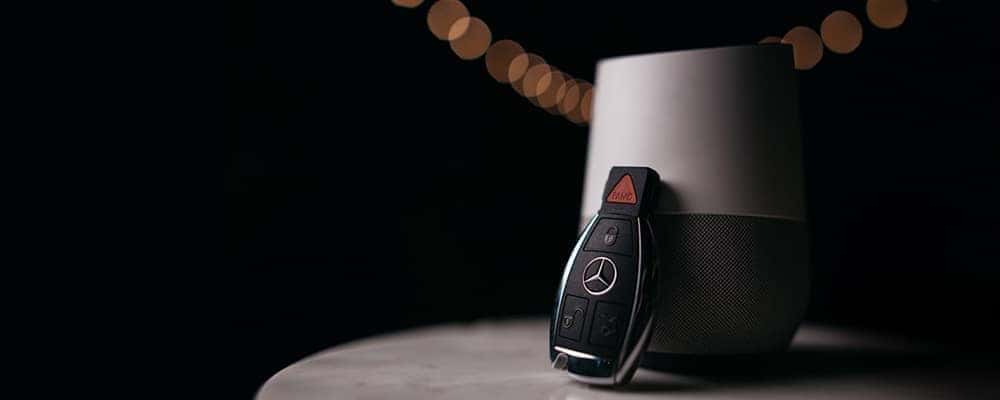 ---
Dealing with Mercedes-Benz key fob low battery? If the key fob is about to die, don't fret! It's just time for a key fob battery replacement! The team at Mercedes-Benz of Cincinnati can help with that with our handy guide on how to change the battery in a key fob. Feel free to contact our service center if you have any questions along the way. Don't forget to check out our service specials to take advantage of before stopping by.
When is Mercedes-Benz Key Battery Replacement Needed?
There are warning signs that indicate there's a need for a key fob battery replacement. These signs include:
Your car becomes harder to start. If it takes several minutes to turn on or multiple tries to start, you may have a Mercedes-Benz key fob low battery.
You can't lock/unlock the doors or engage the panic alarm.
Your dashboard displays a warning sign indicating a problem with the charging system.
If any of these Mercedes-Benz key fob low battery warning signs happen, it's recommended to be proactive and change the key fob's battery to avoid any issues on your Blue Ash drive.
Mercedes-Benz Key Fob Replacement: A Step-by-Step Guide
When you need to replace the battery in your Mercedes-Benz key fob, you can follow the easy steps we've provided below:
Determine Key Type – Check to see if you have a Chrome Keg or SmartKey®, as this will factor into changing the battery.
Typically, older Mercedes-Benz models are paired with a SmartKey®. Unlike the Chrome Key, this is cased in plastic.
If your Mercedes-Benz key fob is cased in metal, it's a Chrome Key! To discover if your Chrome key is new or old, take a look at the panic button. Is it circular (old) or triangular (new)?
Choose the Right Batteries
A SmartKey® requires two CR 2025 batteries, and the older Chrome Key does too.
The newer Chrome Key only requires one.
SmartKey® Battery Replacement Steps – To change your SmartKey® battery:
Pull the latch at the end of the key holder.
Put your key horizontally into the open slot.
Take the battery compartment out.
Replace the existing CR 2025 batteries with two new ones.
Chrome Key Battery Replacement Steps – To change your Chrome Key battery:
Pull on the tab at the bottom of the fob.
Push the key into the narrow end of the slot to remove the cover.
Then simply replace the battery with a new CR 2025.
Learn More About a Key Fob Battery Replacement Today!
If you have any questions along the way, don't hesitate to contact our service center. Our factory-trained technicians know your vehicle inside and out, and we're more than happy to walk you through the process.
More From Mercedes-Benz of Cincinnati
The Mercedes-Benz EQC has caused quite a stir with industry experts and auto enthusiasts alike, and everyone wants to know what this EV SUV feels like behind the wheel. And while we wait for the official release date, Mercedes-Benz of Cincinnati is here to give you the inside scoop on the Mercedes-Benz EQC interior. From its high-tech…

Now, in its third generation, the 2021 Mercedes-Benz GLS is making another debut with a 2021 SUV lineup. You can expect unbelievable craftsmanship with smooth, sleek lines of its exterior that is sure to make you believe in love at first sight. Not only does the new Mercedes-Benz scream style and grace, but it…

With Mercedes-Benz recently going all in on bringing electric vehicles to the U.S. the much-anticipated introduction of the EQC SUV will be delayed in the North American market. According to Autoblog, Mercedes-Benz states that the EQC won't be available in the U.S. "for now," hinting at a possibility of hitting the North American market shortly….