What is Mercedes-Benz Service A?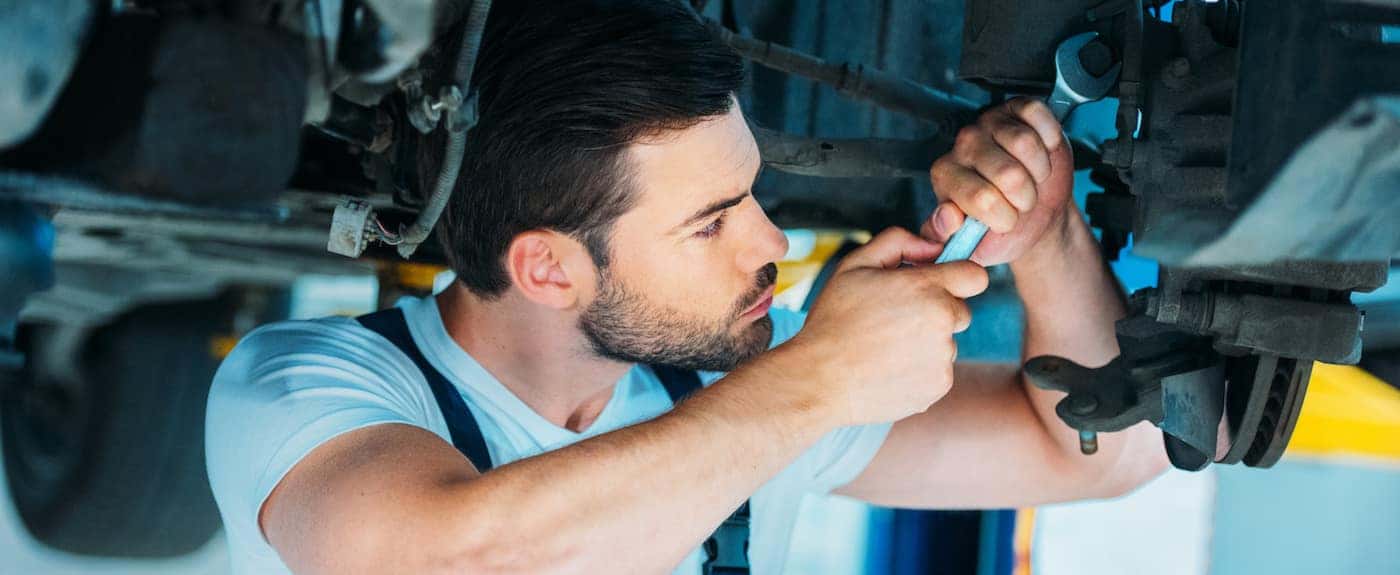 New Mercedes-Benz models require Mercedes-Benz Service A* tasks to maintain their performance. Service A is performed at 10,000 miles or one year, whichever comes first. When you schedule your Service A appointment at our service center, your vehicle will receive:
Synthetic Motor Oil Replacement**
Oil Filter Replacement**
All fluid level checks and corrections are dependent on factory-recommended service intervals for your vehicle's year and model
Tire inflation check and correction
Brake component inspection
Reset maintenance counter
We'll adhere to all required elements listed by model year and specific model as indicated on the corresponding service sheet for Mercedes-Benz Maintenance Systems in the USA.
Mercedes-Benz Service A Costs
When seeking service, the Mercedes-Benz Service A cost can differ.*** If you have questions about the pricing for your vehicle, contact our service center at Mercedes-Benz of Cincinnati for more information, including an exact quote for your model.
What Are the Benefits of Mercedes-Benz Service A?
By bringing your vehicle into Mercedes-Benz of Cincinnati for Mercedes-Benz Service A, you benefit from more than just the tasks mentioned above. Indian Hill drivers will also enjoy:
Professional technicians who are experts in your vehicle will perform a thorough inspection. If a problem arises, they're equipped to diagnose and service your vehicle quickly, so you can get back to life in Montgomery.
If genuine Mercedes-Benz parts are needed for your vehicle, like an O ring when a Mercedes-Benz oil filter needs to be replaced, our parts department will make sure you have what you need.
We know your time is valuable, so we provide an online service scheduler and Express Service to make seeking Mercedes-Benz service a breeze.
Mercedes-Benz Service A vs. Service B
Both Mercedes-Benz services are crucial in maintaining your vehicle, and both allow you to take care of multiple service tasks at one time. However, Mercedes-Benz B Service takes place after 20,000 miles or 2 years, whichever occurs first. While many Service A and Service B tasks are the same, but B Service adds a brake fluid replacement and cabin air filter replacement. During Service B, select CLA and GLA AMG® models are treated to an engine air filter replacement as well.
Let Mercedes-Benz of Cincinnati Attend to Your Service Needs!
When it's time for you to seek Mercedes-Benz service, from Service A to a larger repair, you can rely on the Mercedes-Benz of Cincinnati service center to take care of all your service needs! Contact us with questions about our services or review our service information hub for more on how to care for your Mercedes-Benz.
**Oil and filter change is the base advertised service component. Additional services as determined by your vehicle's ASSYST Plus system, which calculates service needs based on your driving habits, time, mileage and environmental conditions, may increase service cost.
***2009 and newer Mercedes-Benz vehicles only. Price advertised for Service A/Service B includes all factory-required components. Please refer to your maintenance booklet for the complete list of factory-required services and details on the specific intervals for your vehicle's year and model.
More From Mercedes-Benz of Cincinnati
Our children are our future. This is why education, especially now, is more important than ever! Unfortunately, with dissipating state funding for public schools across Ohio, schools and teachers are often underfunded and under-supported, which is where support organizations like the Mariemont School Foundation (MSF) comes in! MSF is a 501c(3) organization established more than…

The fine arts are an extremely beneficial part of a child's education, one that more often than not gets overlooked. The fine arts give kids a creative outlet that has a myriad of real world benefits as well! At Mercedes-Benz of Cincinnati, we believe that exposing students to art education is very important, which is…

Everyone should have the right to be who they are without prejudice. That's something we hold very dear at Mercedes-Benz of Cincinnati, and why we were proud to sponsor the Human Rights Campaign Greater Cincinnati "Our Dinner" on March 19th. This dinner and fundraiser saw people from all over the greater Cincinnati area coming together…