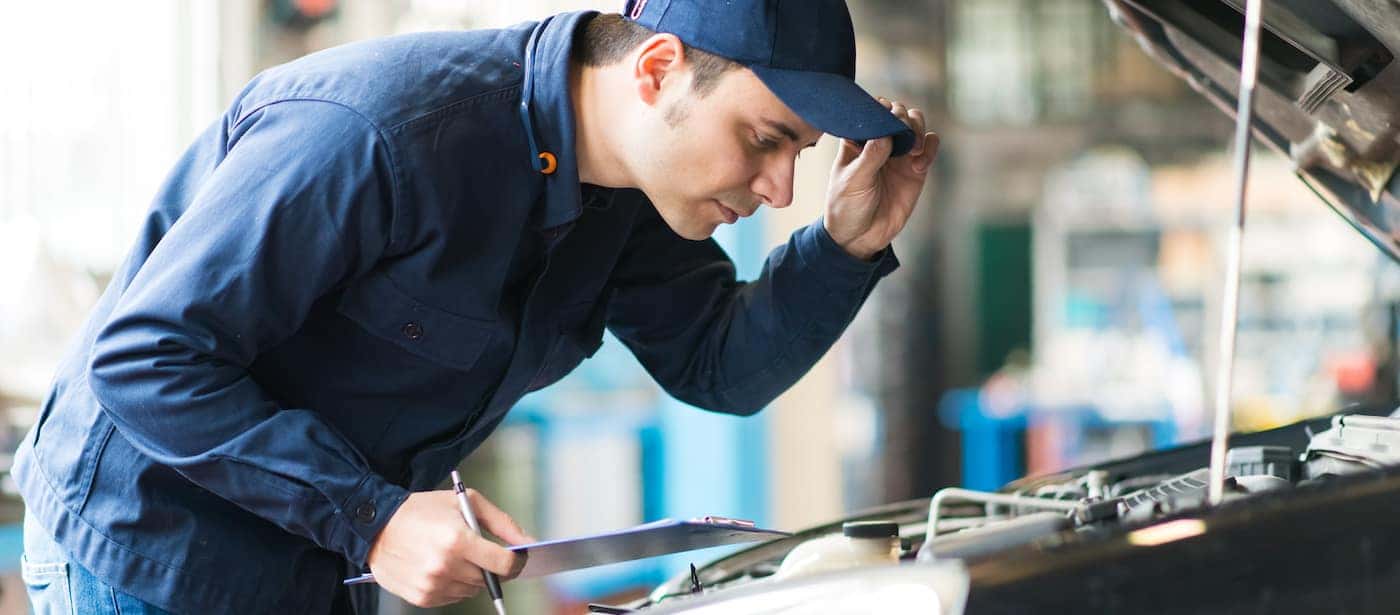 Knowing how often to change your engine air filter is not something that comes naturally to many Blue Ash drivers. Luckily, Mercedes-Benz of Cincinnati has put together a helpful guide to teach you more about this critical maintenance task.
Typically, automakers recommend replacing an engine air filter every 30,000 to 45,000 miles, but this can vary based on make and model. Learn how often to change an engine air filter below and be sure to check out some of our other service tips! Whether you need help changing your key fob battery or learning about wheel alignment, we're here to help.
What Do Engine Air Filters Do?
An engine air filter is designed to keep debris and other contaminants from getting inside the engine. As your filter works hard over time, it can become dirty and ultimately less effective. You may notice a poorer overall performance from your vehicle around the time your engine air filter needs to be replaced. If you are still wondering how often you should change your engine air filter, watch out for these warning signs:
Sluggish acceleration
Misfiring spark plugs
Black smoke from the exhaust
Service Engine light comes on
You may also notice a worsening fuel economy as you commute through Montgomery. If that is the case, it may be time to replace your engine air filter.
Replacement Schedule
Your owner's manual is the best source to find out how often you should change your engine air filter. However, if you often travel along dirt or gravel roads around Sharonville you may need to change your engine air filter more frequently.
Checking and replacing your engine air filter can be an easy weekend DIY project. On most vehicles, the engine air filter is easy to swap. We can also answer your service-related questions like how to reset the check engine light. Simply pop out the old filter and replace it with a new one and you are done. If you would rather have a professional take on the task, our service center would be happy to help!
Keep Your Car Running Like New at Mercedes-Benz of Cincinnati in Cincinnati
If you have noticed any of the common dirty engine air filter warning signs, or if you are still wondering how often to change an engine air filter, contact us today! Our trained technicians can handle all of your car care needs to keep your car running smoothly. Check out our service specials page to find great deals on outstanding service.