What is a Serpentine Belt?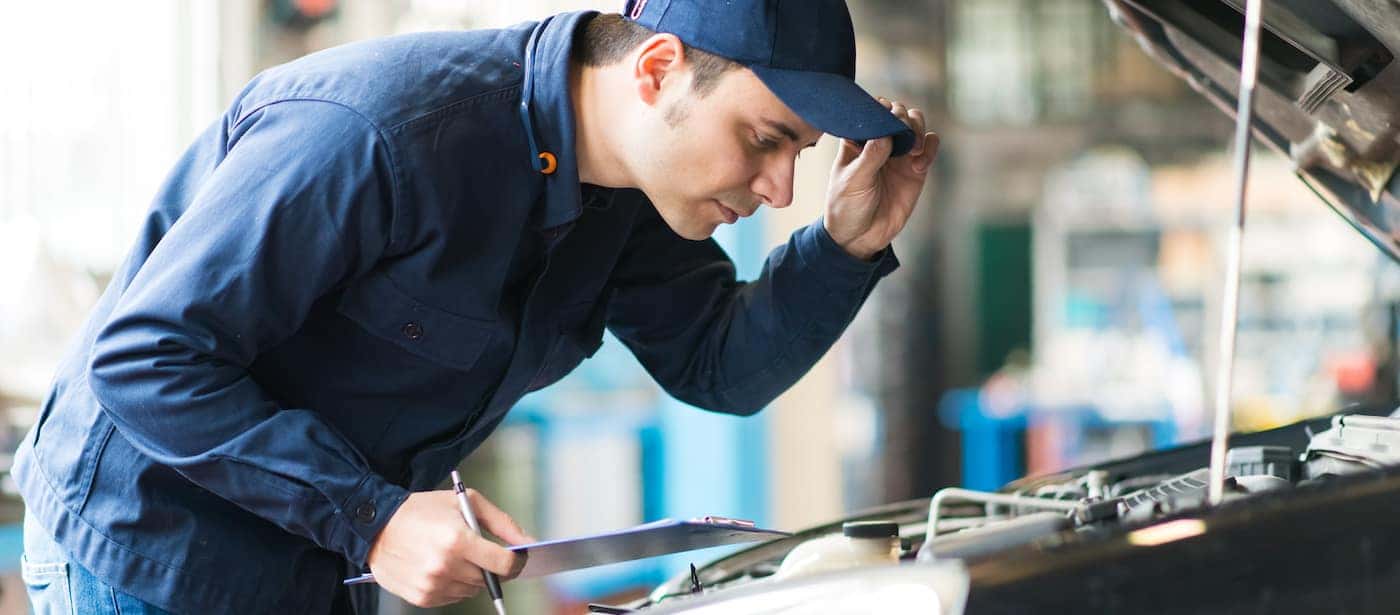 Does a service visit have you asking, "what is a serpentine belt?" This important belt is part of your engine block, and something you need to make sure is maintained and replaced as needed. Mercedes-Benz of Cincinnati has created this guide to cover the serpentine belt functions, lifespan, and more!
What Does a Serpentine Belt Do?
As the serpentine belt is part of the engine block, it's tasked with numerous vital functions, such as powering your:
Alternator
Power steering pump
Air conditioning compressor
And more
How Often Does it Need to be Replaced?
Blue Ash drivers can expect a modern serpentine belt to last between 50,000 miles and 100,000 miles. However, this is only an estimate that can vary depending on road conditions, weather, and other mechanical factors. With this in mind, you'll want to keep your eyes peeled for signs of serpentine belt issues.
Signs it's Time to Replace Your Serpentine Belt
There are a few tail-tell signs that your serpentine belt is on its way out. If you notice any of these warnings signs, it's time to seek service at Mercedes-Benz of Cincinnati's service center:
Vehicle failure
Chirping or squealing sounds heard from under the hood of your car
Power steering or air conditioner failure
Visible cracks and wear on the rubber of your serpentine belt
What Happens if I Don't Replace My Serpentine Belt?
The serpentine belt snakes through your engine, powering a variety of systems. If this belt fails, some of your car's systems will as well. Losing out on features like your power steering can cause problems for you while you're traversing the Montgomery and Sharonville roads.
Schedule a Serpentine Belt Replacement at Mercedes-Benz of Cincinnati!
If you're concerned about the state of your serpentine belt, our certified mechanics can perform an inspection. If a new belt is needed, you'll find the recommended replacement at our parts center. Schedule an appointment to get started!
More From Mercedes-Benz of Cincinnati
Comparing the Mercedes Benz EQB SUV vs. the Cadillac Lyriq In the realm of luxury SUVs, two exceptional vehicles that demand attention are the Mercedes-Benz EQB and the Cadillac Lyriq. In this comprehensive blog post, we will dive deep into the details and conduct a thorough comparison between these prominent contenders. Both vehicles boast cutting-edge…

Differences Between the Mercedes-Benz EQB and Jaguar I-Pace As the automotive industry continues to shift towards sustainable mobility, the Mercedes-Benz EQB and Jaguar I-Pace have garnered considerable attention for their cutting-edge technology, exhilarating performance, and striking designs. Join us as we embark on a journey to compare two luxury electric SUVs, exploring their unique features,…

Comparing the Mercedes-Benz EQS and Porsche Taycan: Features, Performance, and Design The world of luxury electric vehicles is constantly evolving, with new models being released every year. Two of the most exciting new entrants into this market are the Mercedes-Benz EQS and the Porsche Taycan. Both of these vehicles offer impressive performance, technology, and luxury,…