Our Top Picks for the Best Italian Restaurants in Cincinnati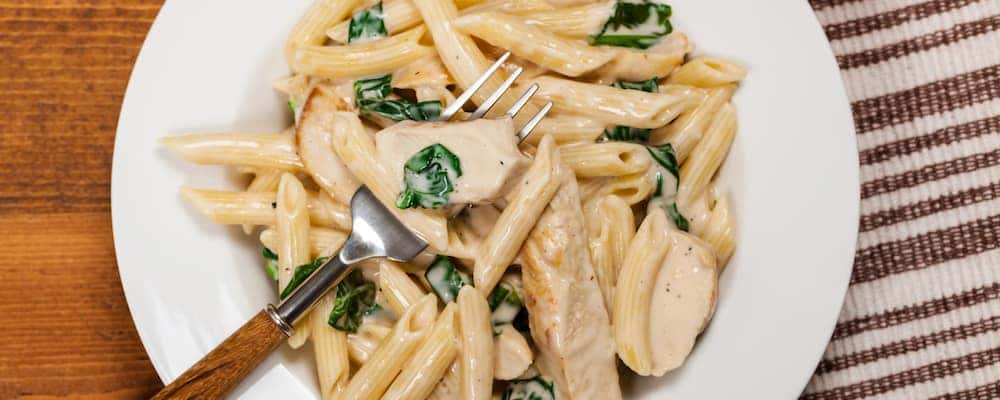 Tasty Cincinnati restaurants are easy to find, you only have to drive a block or two to find a great date night spot or a place for brunch on Sunday. If you're in search of the best Italian restaurants in Cincinnati to bring your friends or loved ones, you'll have to drive to one of these divine diners. After your done, make a night of it at one of the many Cincinnati breweries!
Sotto
Sotto's authenticity permeates every aspect of the dining experience, from the atmosphere to the delightful antipasti, everything about Sotto screams Italy. The chef specializes in traditional fare, but the kitchen is more than willing to accommodate special diets.
Location: 114 E 6th St., Cincinnati, OH
Nicola's Ristorante
Nicola's prides themselves on their fresh-made pasta and sauces that bring diners from Blue Ash and the surrounding area. They specialize in meat and seafood dishes but can make vegan and vegetarian plates on request.
Location: 1420 Sycamore St., Suite 3, Cincinnati, OH
Primavista
A multi-award-winning hotspot, Primavista offers house-made sauces and stocks, fresh, seasonal ingredients, a stunning view of the city, and plenty of room for your gathering with their private party room. Whether you're out for a date with your sweetie, or your Montgomery is planning a luncheon, you can't go wrong here.
Location: 810 Matson Pl, Suite 1, Cincinnati, OH
A Tavola
If casual dining is your preference, you'll love A Tavola and their cheesy pizza menu. Choose from traditional favorites like sausage and panna or build your own and go wild. Vegan and vegetarian options are available for Sharonville area diners with special diets.
Location: 1220 Vine St., Cincinnati, OH
Maggiano's Little Italy
Conveniently located in the Kenwood Towne Centre, Maggiano's is the perfect blend of fine dining and convenience – just what you need before you head back to Indian Hill after a day of shopping. Have a seat in the spacious dining room and relax with friends or order your food to go and enjoy fine dining at home.
Location: 7875 Montgomery Road, Kenwood Towne Centre, Cincinnati, OH
Enjoy More Food Recommendations From Mercedes-Benz of Cincinnati!
Are you interested in learning more about the Cincinnati food scene? Mercedes-Benz of Cincinnati can make recommendations on vegan restaurants and more! Reach out to us today!
More Things to do and Places to Eat Around Cincinnati
It's always a good feeling when you have the opportunity to help out a group of exceptional people. Having that support be mutually beneficial is just as great! That's why we're so happy to showcase our new long-term relationship with Archbishop Moeller High School!  Archbishop Moeller High School has been forming students into remarkable men…

Ohio is known for a lot, and Cincinnati is definitely one of them! Experiencing this great city can be an absolute blast, but not without its caveats. Parking, like in most big cities, can be a bit of an annoyance.  As a Cincinnati resident, you know that parking downtown can be hard to come by,…

Our children are our future. This is why education, especially now, is more important than ever! Unfortunately, with dissipating state funding for public schools across Ohio, schools and teachers are often underfunded and under-supported, which is where support organizations like the Mariemont School Foundation (MSF) comes in! MSF is a 501c(3) organization established more than…