Best German Restaurants in Cincinnati, Ohio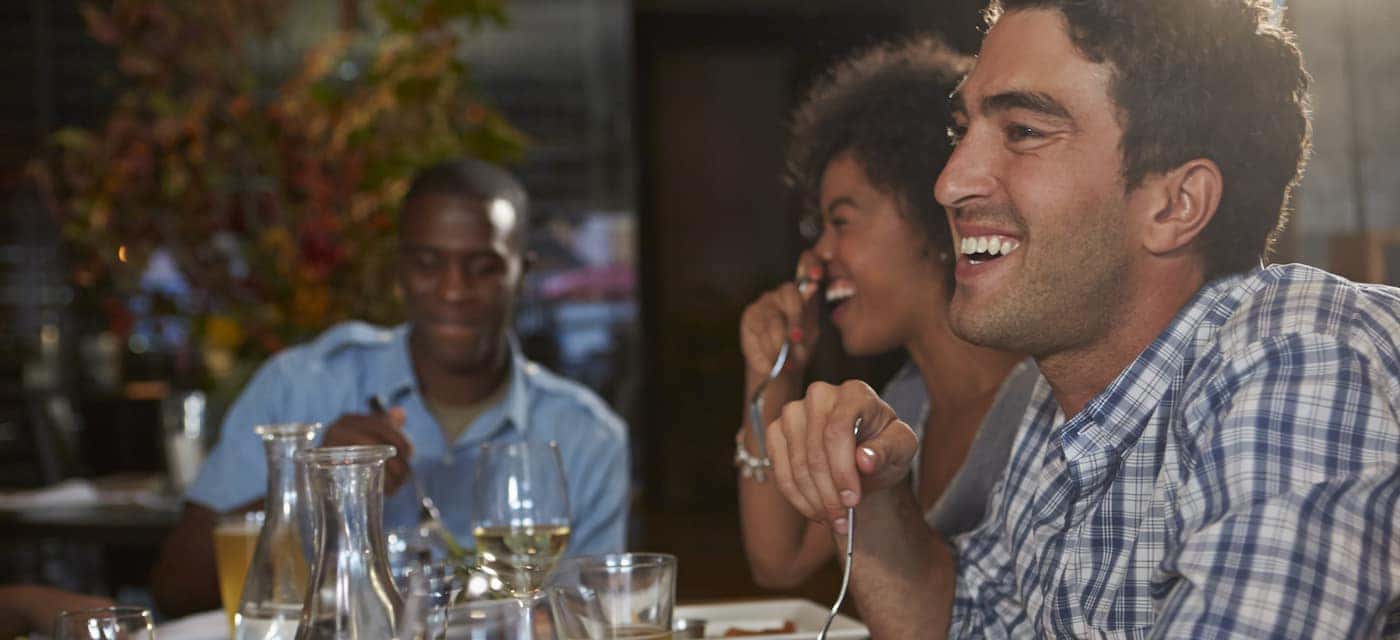 With a large number of German immigrants settling down in Cincinnati in the 1880s, it's not surprising that Cincinnati offers some of the best German restaurants. If you want to try something new or get a taste of history, visit these German restaurants in Cincinnati, Ohio to experience the authentic tastes of Germany close to home.
Mecklenburg Gardens
Voted America's #1 Best Beer Gardens by Travel and Leisure Magazine, Mecklenburg Gardens provides diners a traditional Bavarian-style experience right here in Cincinnati. Visit the oldest restaurant in Cincinnati and enjoy a robust beer selection paired with traditional German food and some American dishes mixed in. Sports fans will also find pre and post-game parties for home football and basketball games, including a free shuttle for patrons.
Baur European Kitchen
Relax in the rustic-chic dining room of Baur European Kitchen and craft cocktails and locally sourced French-German cuisine. Choose from small plates of oxtail soup and dry-aged lamb, large plates of bison sauerbraten or aged duck, German heavy charcuterie, or French cheeses washed down with small farm wine. For a truly curated dining experience, Baur is the place to visit.
Kreimer's Bier Haus
Family-owned and operated since 1982, Kreimer's Bier Haus serves German-American food against the beautiful backdrop of the Greater Miami River. Nosh on the bier cheese mettwurst, schnitzel sandwich, or sauerkraut balls while enjoying the fresh air and beautiful view of the river from their outdoor seating.
Hofbräuhaus Newport
Make the short drive to Covington, KY and you'll find hearty German dishes served by wait staff in traditional garb at Hofbräuhaus Newport. House-brewed beer is paired with authentic dishes like heidelberger rahm spätzle and abgebräunter leberkäse, then followed up with deserts like schwarzwälder kirsch torte. Brewed onsite, their beer is brewed from a recipe handed down by the Duke of Bavaria over 400 years ago.
Get a Taste of Germany With Mercedes-Benz of Cincinnati
Once you've experienced the German restaurants in Cincinnati, check out some of the other fun things Cincinnati has to offer. From great date spots to the best brunch, Mercedes-Benz of Cincinnati is here to be your Cincinnati guide!
More From Mercedes-Benz of Cincinnati
Comparing the Mercedes Benz EQB SUV vs. the Cadillac Lyriq In the realm of luxury SUVs, two exceptional vehicles that demand attention are the Mercedes-Benz EQB and the Cadillac Lyriq. In this comprehensive blog post, we will dive deep into the details and conduct a thorough comparison between these prominent contenders. Both vehicles boast cutting-edge…

Differences Between the Mercedes-Benz EQB and Jaguar I-Pace As the automotive industry continues to shift towards sustainable mobility, the Mercedes-Benz EQB and Jaguar I-Pace have garnered considerable attention for their cutting-edge technology, exhilarating performance, and striking designs. Join us as we embark on a journey to compare two luxury electric SUVs, exploring their unique features,…

Comparing the Mercedes-Benz EQS and Porsche Taycan: Features, Performance, and Design The world of luxury electric vehicles is constantly evolving, with new models being released every year. Two of the most exciting new entrants into this market are the Mercedes-Benz EQS and the Porsche Taycan. Both of these vehicles offer impressive performance, technology, and luxury,…