Best Outdoor Activities Around Cincinnati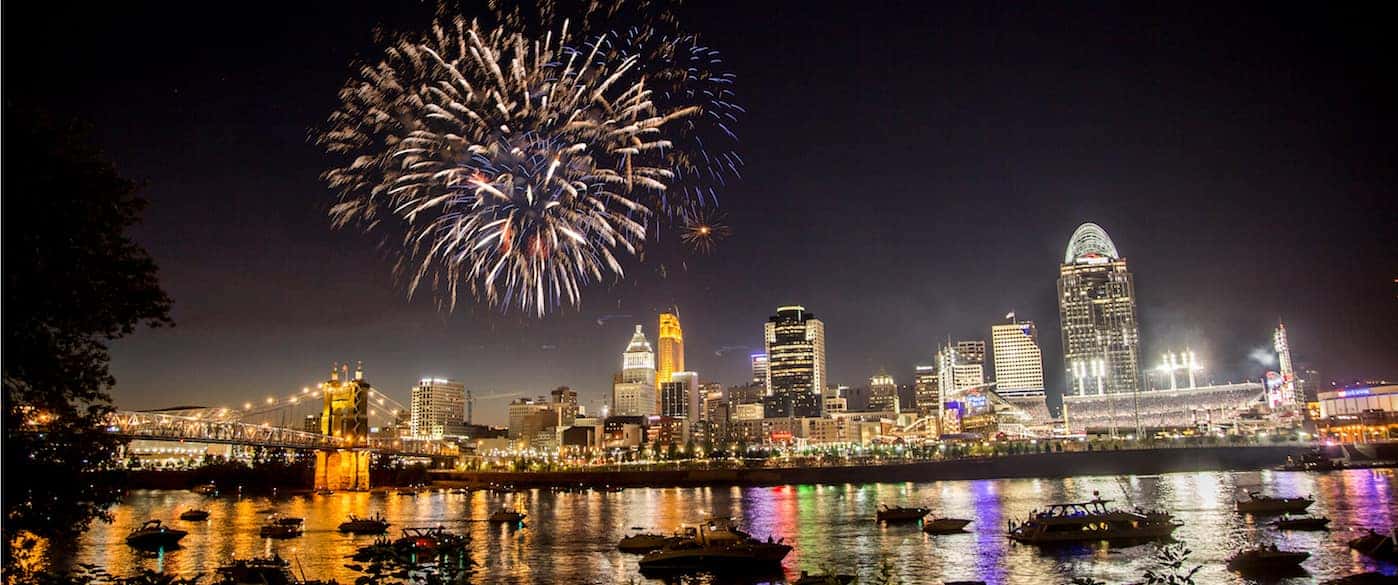 Whether you've lived in the city all your life or you're visiting for a special occasion, there's always something new and exciting to discover about Cincinnati. And while there are plenty of fantastic date night spots, farmers markets, and brunch spots to visit, why not step outside to enjoy the best outdoor activities around Cincinnati? Take a look at our top picks for fresh air fun.
Pedal Wagon Cincinnati
One of the most unique ways to explore the city is with Pedal Wagon Cincinnati by your side. Step up to the pedal-powered wagon and take a seat with your friends and family. The friendly tour guide will whisk you away to the top restaurants, bars, and best-kept secrets of town! Perfect for groups of travelers, this rolling sightseeing tour is open seven days per week to accommodate even the busiest schedules.
Cincinnati Zoo & Botanical Garden
Nature lovers, take note! The Cincinnati Zoo & Botanical Garden is a must-see destination. This award-winning establishment is the second oldest zoo in the entire nation, opening its doors for the very first time in 1875! You'll find over 500 different animals and over 3,000 different plant species on the sprawling grounds. Be sure to stop by the feline and manatee exhibits!
Riverwalk
If you're traveling with little ones, take a trip to the Cincinnati Riverwalk to enjoy a day in the sunshine. The Riverwalk was built along the Ohio River, which provides great views of tug boats and river boats during the day. Sports fans can also get a peek at arenas like the Bengals Football Stadium and Great American Ball Park. And if you're looking for a great picnic spot, it's hard to find a better choice in all of Cincinnati!
Get More Local Suggestions from Mercedes-Benz of Cincinnati!
Looking for more outdoor activities around Cincinnati? Discover some of the gorgeous Cincinnati hiking trails while you're here! And, if you're in the area, feel free to contact us at Mercedes-Benz of Cincinnati for other family-friendly recommendations!
More From Mercedes-Benz of Cincinnati
Our children are our future. This is why education, especially now, is more important than ever! Unfortunately, with dissipating state funding for public schools across Ohio, schools and teachers are often underfunded and under-supported, which is where support organizations like the Mariemont School Foundation (MSF) comes in! MSF is a 501c(3) organization established more than…

The fine arts are an extremely beneficial part of a child's education, one that more often than not gets overlooked. The fine arts give kids a creative outlet that has a myriad of real world benefits as well! At Mercedes-Benz of Cincinnati, we believe that exposing students to art education is very important, which is…

Everyone should have the right to be who they are without prejudice. That's something we hold very dear at Mercedes-Benz of Cincinnati, and why we were proud to sponsor the Human Rights Campaign Greater Cincinnati "Our Dinner" on March 19th. This dinner and fundraiser saw people from all over the greater Cincinnati area coming together…