Best Cincinnati Farmers Markets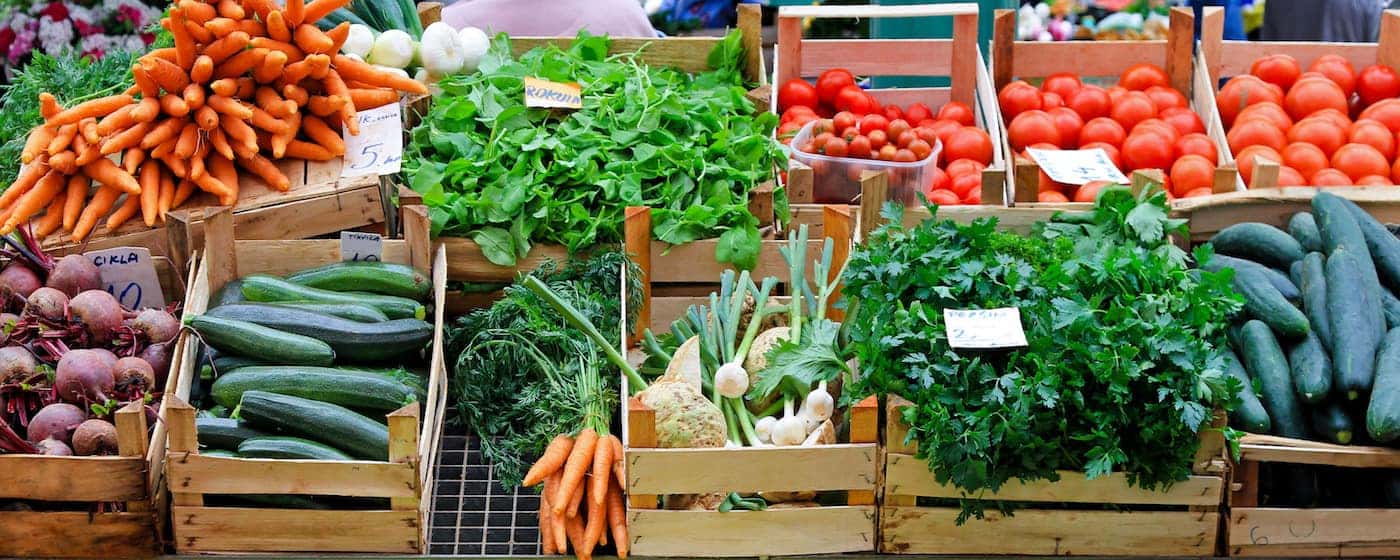 If you enjoy a good farmer's market, Cincinnati has a variety worth visiting. From year-round indoor options to the more traditional seasonal pop-ups, you can find fresh produce and small businesses at Cincinnati-area farmers markets. Grab a to-go cup of your favorite coffee and your market tote, then head out for a relaxing stroll and some first-rate food shopping at these local gems.
Year-Round Cincinnati Farmers Markets
Location: 1801 Race St., Cincinnati, Ohio
Location: 3950 Round Bottom Rd., Cincinnati, Ohio
Location: 4101 Hamilton Ave., Cincinnati, Ohio
Seasonal Cincinnati Farmers Market
Location: 205 Broadway St., Loveland, Ohio
Location: 2700 Erie Ave., Cincinnati, Ohio
Location: 1005 Lila Ave., Milford, Ohio
We Showcase Cincinnati's Finest at Mercedes-Benz of Cincinnati
After a relaxed morning visiting the Cincinnati farmers markets, why not head out for a delicious brunch? If you would rather spend more time soaking up the Cincinnati sunshine, check out some of our favorite outdoor activities. In the mood for something else entirely? Contact the team at Mercedes-Benz of Cincinnati for personal recommendations.
More From Mercedes-Benz of Cincinnati
The Mercedes-Benz EQC has caused quite a stir with industry experts and auto enthusiasts alike, and everyone wants to know what this EV SUV feels like behind the wheel. And while we wait for the official release date, Mercedes-Benz of Cincinnati is here to give you the inside scoop on the Mercedes-Benz EQC interior. From its high-tech…

Now, in its third generation, the 2021 Mercedes-Benz GLS is making another debut with a 2021 SUV lineup. You can expect unbelievable craftsmanship with smooth, sleek lines of its exterior that is sure to make you believe in love at first sight. Not only does the new Mercedes-Benz scream style and grace, but it…

With Mercedes-Benz recently going all in on bringing electric vehicles to the U.S. the much-anticipated introduction of the EQC SUV will be delayed in the North American market. According to Autoblog, Mercedes-Benz states that the EQC won't be available in the U.S. "for now," hinting at a possibility of hitting the North American market shortly….