Electric Showdown: Comparing the Mercedes-Benz EQE and Tesla Model S
A Comparison of Mercedes-Benz EQE and Tesla Model S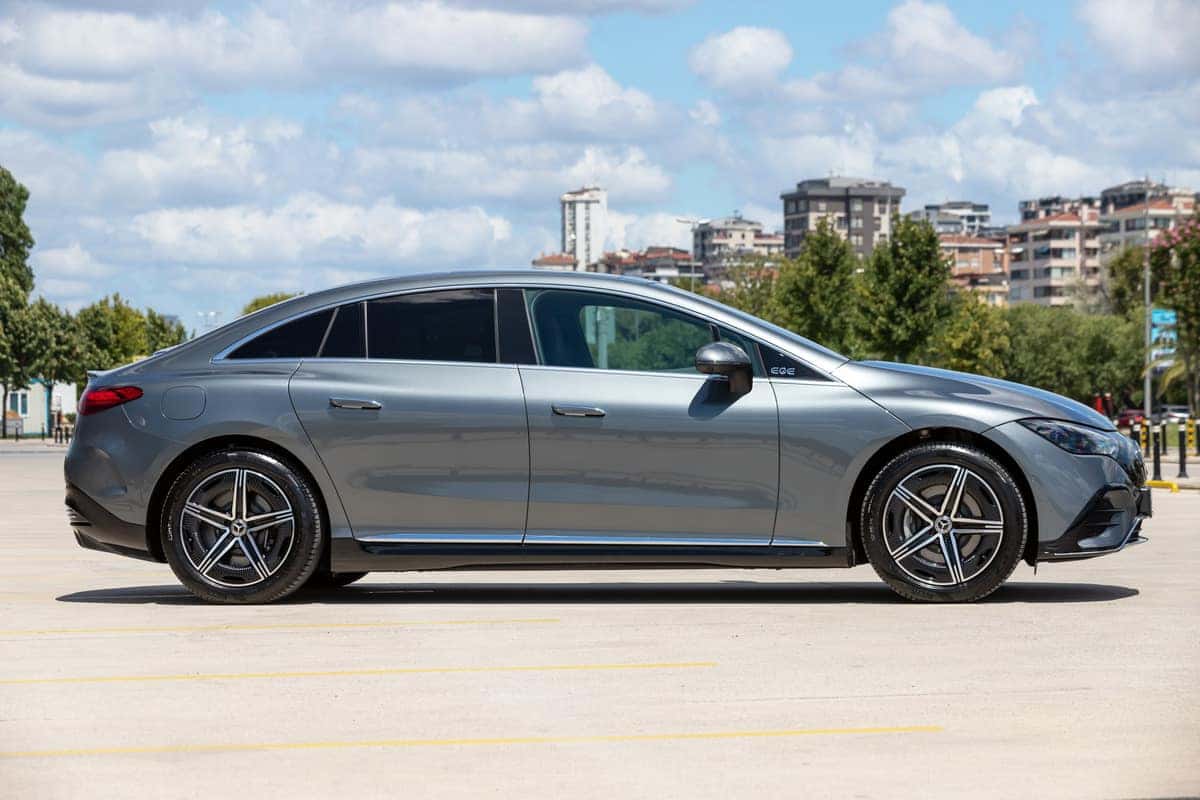 The rise of electric vehicles has given drivers more options than ever before. In the world of luxury electric cars, two standout models are the Mercedes-Benz EQE and the Tesla Model S. Both offer impressive range, cutting-edge technology, and sleek designs, but which one is the better choice? In this blog, we'll compare the features, performance, and overall driving experience of these two electric powerhouses to help you decide which one is right for you.
Continue reading to learn more! 
Pricing
When it comes to pricing, the Mercedes-Benz EQE and Tesla Model S are in the same ballpark, but there are some differences to note. The starting price of the Mercedes-Benz EQE is expected to be slightly lower than the Tesla Model S, although exact pricing has not been announced yet. Additionally, the Tesla Model S has various trim levels with different prices, so the cost can vary greatly depending on which version you choose.
It's worth noting that the Tesla Model S comes with a hefty price tag in comparison to the EQE, but the cost of ownership for both vehicles can be offset by government incentives, tax credits, and lower fuel costs over time.
Storage and Seating Space
While both the Mercedes-Benz EQE and Tesla Model S offer seating for up to five passengers, the EQE boasts a more spacious and comfortable cabin with more legroom and headroom, particularly in the rear seats. Additionally, the EQE is equipped with a larger trunk with an estimated capacity of up to 20 cubic feet, providing ample space for luggage and gear. While the Tesla Model S has an optional third-row seat, the overall interior space of the EQE makes it a more comfortable choice for passengers. The Mercedes-Benz EQE also features high-quality materials and finishes throughout the cabin, showcasing the brand's commitment to luxury and sophistication.
Technology Specs
The EQE takes a distinction on sleek appearances. Its Hyperscreen is 53 inches long with three separate screens. The visually appealing screens use Mercede's latest MBUX software with an impressive user interface. The screens are voice command enabled and have a touch screen option with scanners to identify the user.
Tesla Model S's new 17-inch swivel screen pales in comparison to EQE's end-to-end screen. It also has a rear touchscreen, which helps the driver stay focused on the road and enables rear passengers to adjust temperature settings.
Range and Charging
As electric vehicles, both the Mercedes-Benz EQE and the Tesla Model S offer impressive range, with zero emissions and no need for traditional gasoline. However, the Mercedes-Benz EQE boasts a more efficient battery and a longer estimated range of up to 400 miles on a single charge, making it a more practical choice for longer road trips or daily commutes.
Additionally, the EQE can be charged up to 80% in just 20 minutes with a fast-charging station, while the Tesla Model S takes around 40 minutes to charge to the same level. The Mercedes-Benz EQE also offers a more comfortable and luxurious driving experience with a quieter cabin, making it an excellent choice for those who value comfort and sustainability in their daily drives.
Driving Experience 
When it comes to the driving experience, the Mercedes-Benz EQE stands out for its refined and luxurious feel. With its advanced air suspension and acoustic insulation, the EQE offers a smoother and quieter ride than the Tesla Model S, which can be especially noticeable on rougher roads. The EQE's electric motor provides seamless acceleration and a more consistent driving experience, while the vehicle's precise steering and suspension tuning create a more stable and predictable ride. 
The EQE also features a spacious and comfortable interior with high-quality materials and a range of advanced technology features that enhance the overall driving experience. Additionally, the Mercedes-Benz EQE comes with a suite of advanced safety features, such as active steering assist and automatic emergency braking, that ensure a safe and comfortable ride. Overall, the Mercedes-Benz EQE offers a refined and luxurious driving experience that sets it apart from other electric vehicles, including the Tesla Model S.
Browse Our Site for More
If you're in the market for a luxury electric vehicle, the Mercedes-Benz EQE is an exceptional choice. With its cutting-edge technology, refined driving experience, and advanced safety features, the EQE offers a truly unique and luxurious driving experience. 
At Mercedes-Benz of Cincinnati, we're committed to providing our customers with exceptional service and helping them find the perfect vehicle to suit their needs. We invite you to visit our showroom and experience the Mercedes-Benz EQE for yourself. Our knowledgeable staff is here to answer any questions you may have and help you navigate the car-buying process. Contact us today to schedule a test drive and see what the Mercedes-Benz EQE has to offer.